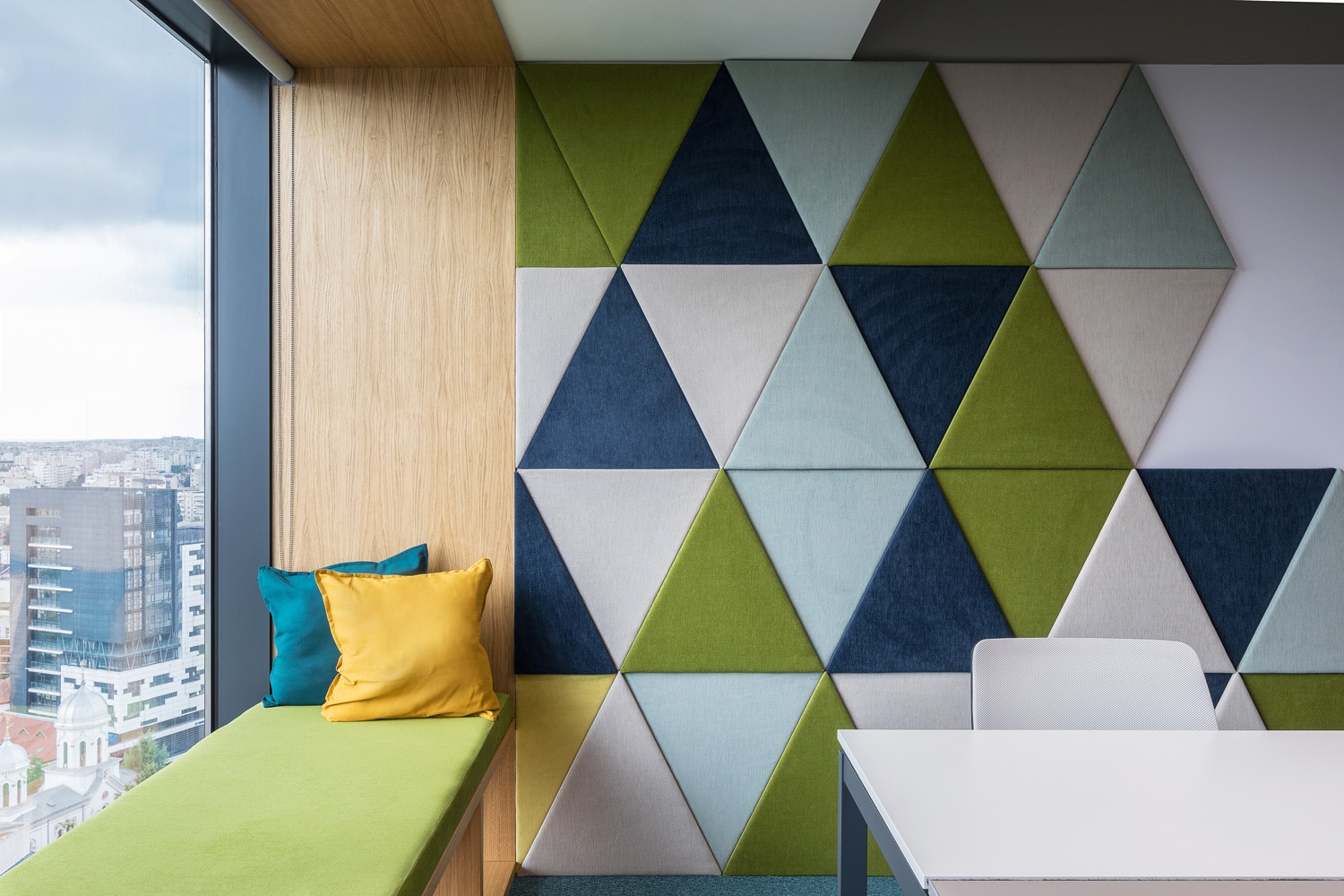 The ideas, suggestions and feedback of our people mean the
world to us and help us improve every day.
You will have constant access to key information about the
objectives of NTT DATA Romania, our core strategies, as well as to
the changes and opportunities that we are facing.

NTT DATA
webinars with our CEO

The Round Table
panel with our CEO

Anniversary and Integration Talks

Your Opinion Matters / Q & A
with our CEO
When it comes to private life, we know that family and quality time come first to you. And we couldn't agree more! Having your best interests in mind, we created a flexible environment.
Home Office: you are entitled to work from home 3 days / month
Flexible Working Hours: whether you are a morning person or not, we've got you covered with our flexible 07:00AM–10:00AM entry hours
Happiness Committee: 20 colleagues strive to spread happiness and boost our daily motivation level across all our offices. They can be spotted sending out Letters of Appreciation, setting up "Happy Pill" Candy Dispensers, leading discussions about Happiness@Work or organizing the latest edition of "Be Happy Day"
Rejuvenated and energized employees are productive employees. Here's what drives us:
Comprehensive Health Insurance: wide network of clinics and complex packages
Sports: football, tennis, fitness, dance classes, ping-pong tournaments. You name it, we've got the courts and the discounts for it
Parties and Themed Evenings: rejoice at our exquisite Christmas and Summer Party. Enjoy Quiz Evenings in the office, St. Nicholas kids' party and other amazing events
Relaxation and Gaming Areas: our offices are designed to make employees' lives easier and substantially more entertaining
We work on some of the most crucial technical and environmental challenges facing the world today. When you get to expand your talents and put your skills into practice, our company benefits tremendously. This is why we offer continuous learning opportunities and encourage you to build up your strengths.
Do Meaningful Work That Matters and make a difference to our clients
Learning and Development Programs: Learning Champion, Talent Management Senior, Technical Guru, Team Lead Development
Sponsored Certifications: SAP, Microsoft, Oracle, ITIL, ISTQB, Goethe and many others
Free Workshops and Trainings: technical and soft skills trainings, financial education, photography, eyesight training and the list goes on

The program enabled me to summarize key information and brush up my presentation skills. This influenced my job in a positive way, especially because I often hold technical application presentations.
(Romica, Technical Guru Program 2016)


I have absolutely enjoyed every exercise and game. The choices made and the reactions triggered by the games facilitated our learning process, as well as the self-discovery and self-appraisal. I loved the highly creative, interactive workshops.
(Diana, Talent Management Senior Program 2016)
NTT DATA acknowledges the importance of my work and once again, it was refreshing to see how much I love to work here. I felt deeply appreciated by my company.
(Sorin, Talent Management Senior Program 2016)

I have grown very fond of my peers and people I had barely known became my close friends. We were lucky enough to be mentored by amazing gurus. I particularly liked the real-life case studies and working on the actual challenges that our management faces. The emotional intelligence and situational leadership trainings have also remained deeply ingrained in my memory.
(Andrei, Talent Management Senior Program 2016)
Anonymous Feedback:
I enjoy using 7card. It changed my perception about sports and I use it on a regular basis.


I can only praise my company for the top-notch office that we have, daily fruit delivery and the countless benefits.
Our Swiss clients were so impressed with our facilities and perks, such as our Bistro and Relaxation areas. They were writing things down to try them out in Switzerland.


To be honest, we are far too spoiled and pampered at NTT DATA. The offices are state-of-the-art, work and private life are balanced and the benefits cover all I could wish for.
I received a detailed brochure about maternity leave and upcoming steps, as soon as I let the company know I was pregnant. It was a pleasant surprise and there was even relevant information for my husband.


I am happy to have a parking place in the morning and enjoy working with top-quality, up to date gear in the office.
Overtime is discouraged and some of our parties allow us to bring the loved ones along.


I am proud to be on the NTT DATA team because our transparent feedback is important to the company.