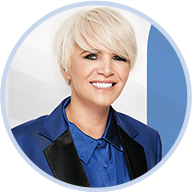 MARIA
MARIA
Leadership is a vibrant form of fine mechanics. It might be native, however it requires constant development and nurture. Maria is a team architect, that has the ability to accurately identify the most powerful attributes and competencies of her co-workers. She subsequently builds and tailors an individual universe, where they can flourish and reach their maximum potential. Maria promotes transparency and consistency in her actions by applying three simple rules: we identify ourselves with what we do, we do exactly what we say and we always say what we do. This is a courageous mission, embraced in a responsible and an optimistic way and is also the reason why she is the future!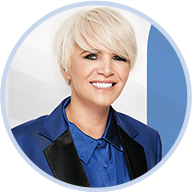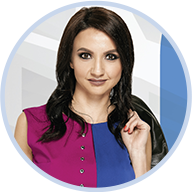 ADELA
ADELA
It is often said that outstanding performance can only be achieved through hard work and a well-defined vision. Adela's vision intrinsically motivates the NTT DATA Romania team and strives to overcome existing technological barriers. A compelling vision is an invisible force that shatters present limitations, envisions a better future and surmounts any barriers, ultimately turning our dreams into reality.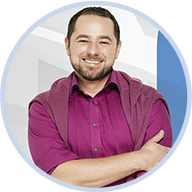 STEFAN
STEFAN
The relentless dedication to his team is the engine that drives Stefan's performance. A satisfied, happy team achieves exceptional results, which is why Stefan has always been committed to reach this state of mind. The attention to detail, tenacity and strategic mindset are some of his main assets. Leading by example, Stefan is the future!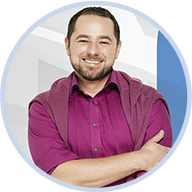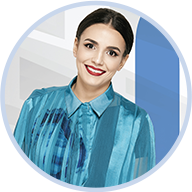 ADRIANA
ADRIANA
Adriana crosses the boundaries of translation every day. She collects, analyses and interprets data, subsequently translating it into specific team needs. These needs are ultimately turned into actions, boosting the performance and satisfaction of our colleagues. This might come across as a superpower, but to Adriana everything is just as natural as taking her dog for a walk or enjoying a snowboarding day out.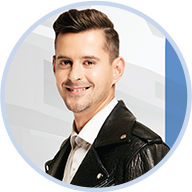 SERGIU
SERGIU
Sergiu believes that at the heart of organizational success lie the right people. This is particularly why he developed the so-called Sixth Sense of the HR specialists, that enables him to tap into the human potential. "Focus on People" is the slogan that his team hears almost obsessively, but precisely this mindset makes Sergiu an outstanding leader and therefore an emblematic figure of our future!