A vibrant story about people who live their calling. A story about our very own colleagues in the DACH Business Unit. Write your story @NTT DATA!
With roughly 350 employees and 7 locations in Germany and Switzerland, our business partner owns Germany's leading independent consumer energy portal. Our client also provides online comparisons for telecommunication, insurance and financial services, as well as for tourism and real estate products. The portal enables consumers to compare tariffs with just a few clicks and switch directly to the preferred provider.
Our challenge? Skyrocket their page views beyond 16 million. We develop new features and functionalities for the existing website, provide further development (Coding & Unit, Integration & Acceptance Tests), as well as maintenance activities.
The project was kicked off with a flying start in 2013. The team started off with two colleagues onboard and has been constantly expanding. We are about to hit 26 colleagues, out of which 8 talented people are working in Iasi.

Opportunities to grow technically

Free exchange of ideas is strongly encouraged

Freedom to implement code

Ongoing and structured code delivery

Focus on quality and the chance to work with cutting-edge technologies

Enhancing the cross-team communication has been a top priority over the years

Occasional business trips to/ from our client nurture teamwork and collaboration

Feedback is provided on a regular basis

Weekly status meetings (reviews, key learning points)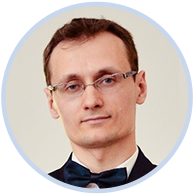 PAUL
PAUL
Being part of the project is first of all challenging. We are talking about a complex system, that encompasses a wide range of technologies. The code quality is at the top of our agenda. I find these aspects highly motivational, because the project allows me to constantly develop my technical skills. The architect team is making massive efforts to upgrade our project by exploring and testing the latest technologies. In addition, combining Scrum methodology with Continuous Delivery creates smooth development process dynamics, while facilitating the development of well-written and properly tested functionalities.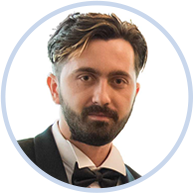 PAUL
CĂTĂLIN
We are such a great match! Although young, our team has a say in all relevant project matters. We work closely with our client's German team and the resulting output is excellent. I see myself working either in Finance or Energy in the long run, as there are always valuable learning points to take in. All the dimensions of the project can be easily explored both on Frontend and Backend. In addition, everything is being tested. The workload is indeed substantial, but we do have a lot of freedom when it comes to implementation.